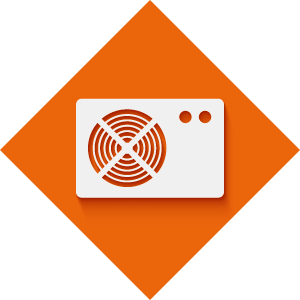 HVAC Contractors
Get in touch
We design, build and install a comprehensive range of heating, ventilation and air conditioning (HVAC) systems. Our HVAC installations are expertly supervised by our Gas Safe and ELECSA registered engineers, who are responsible for ensuring successful project completion.
Whether you're looking to regulate air temperature in an office building or improve ventilation for an industrial unit, South Heat & Electrical provide HVAC services to meet your requirements.
Design & Build
Adopted by the most advanced companies in the construction industry, South Heat & Electrical apply a design and build approach for a range of sectors. Differing from the traditional construction process, design and build offers clients far greater accountability and lower costs.
This approach allows us to identify any critical issues before work starts, saving you both time and money.
Retrofit
Retrofitting is the process of improving or upgrading systems that weren't present when initially constructed. We can retrofit older buildings or units to improve the efficiency and sustainability, with minimal cost or disruption to normal activity.
Health & Safety
Our client's safety is of the utmost importance to us. We pride ourselves on our health and safety record, ensuring all our team is fully aware of the latest legislation and their responsibilities.
Adhering to the Construction (Design & Management) Regulations 2015, South Heat & Electrical has a thorough health and safety policy and we undertake a detailed risk assessment for every project, in order to mitigate potential risks.
Fully Qualified
We are proud to be accredited by industry-specific governing bodies in the heating industry. South Heat & Electrical is committed to providing the best-possible to our highly-valued contracting clients. For more information, please visit our Awards & Accreditations page.