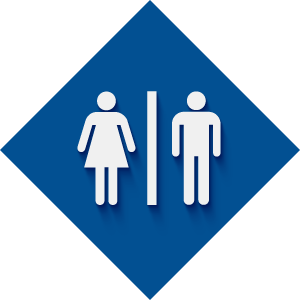 Washroom Contractors
Get in touch
We specialise in the design, supply and installation of commercial washrooms. With a wide range of commercial expertise, our knowledgeable team provide a complete service to ensure you only require one contractor to meet your requirements.
From the installation of commercial shower blocks with mechanical heat recovery extraction ventilation to boosted hot and cold water systems with thermostatic mixing valves (TMV), our plumbing contractors work alongside you to design, source and install to your individual specifications.
New Build Design
Our multi-sector experience enables greater accountability and lower costs for new build design and installation. We have developed strong relationships with the UK's leading washroom suppliers. Whether you're looking to install low energy sensor lighting or high specification sanitary ware, we supply a range of great quality, cost-effective washroom equipment and products.
Refurbishment
South Heat & Electrical refurb commercial washrooms to improve or upgrade existing products and equipment. This approach can have minimal cost or disruption to normal activity. The integration of fire and building management systems can improve the efficiency and sustainability of existing commercial washrooms.
Health & Safety
We pride ourselves on our health and safety record, ensuring all our contractors are fully aware of the latest legislation and their responsibilities. South Heat & Electrical adheres to the Construction (Design & Management) Regulations 2015 and we undertake a detailed risk assessment for every project, in order to mitigate potential risks.